Home >
Welcome from the Deputy Dean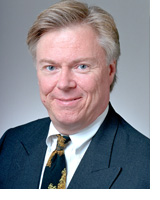 Dear Wharton Alumni and Friends,
I am pleased to welcome you to the Wharton Global Alumni Forum in Zurich.
The theme for the 2007 Global Alumni Forum in Zürich is "A Heritage of Innovation," a topic that reflects the traditions of Europe, Switzerland and the Wharton School. Perhaps the most important lesson we have learned over the years we have been running the Global Alumni Forums is just how interconnected and interdependent we all are. There are very few simply local or regional issues. We now understand that we must examine every major challenge in its broadest, global context. Innovation is critical to the solution of problems and the growth of the global economy.
This is the 10th Global Alumni Forum we have held in the region we define as "Europe, Africa and the Middle East" and the first in Switzerland. Under the leadership of Marc O. Stöckli, WG'96 and the organizing committee has put together an excellent program. I am sure that you will find the program both professionally stimulating and personally entertaining.
I hope you will make the most of this unique opportunity and participate actively in the global Wharton community, connecting with your classmates, professors, and thought leaders from government and industry.
Welcome to Zurich!



Sincerely,
David C. Schmittlein
Deputy Dean
The Wharton School
The University of Pennsylvania