Home >
Welcome from the Chairmen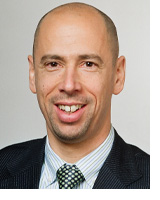 Marc O. Stöckli, WG'96
Dear Fellow Wharton Alumni:
We are delighted to invite you to join us in Zürich on June 29-30, 2007 for the first Wharton Global Alumni Forum ever held in Switzerland.
On behalf of the nearly 300 Wharton alumni in Switzerland, we warmly welcome you to join us in discussing the Forum's theme, which is "A History of Innovation". Not coincidentally, the theme of innovation is quite important to both Switzerland and Wharton, and we expect to identify many synergies as we develop the program and invite the speakers.
The Organizing Committee is developing an excellent series of Keynote Speakers and Panel Discussions. Already, we have confirmed Peter Wuffli, the Chairman and Chief Executive Officer of UBS, as the Keynote Speaker for the Plenary Session on Saturday morning, June 30th.
Deputy Dean David C. Schmittlein will lead the delegation that comes from Philadelphia and that will include some of Wharton's finest professors. Building on a recent innovation in the Forums, we plan to offer several "Master Classes" that will allow a select group of alumni to go back-to-school on the second afternoon of the Forum.
We will be headquartered in the Park Hyatt Hotel, an outstanding new hotel near the shores of Lake Zürich.
This website will change often between now and the opening of the Forum. We hope that you will join us in registering immediately and then return to the website frequently to learn about updates to the schedule.
We look forward to welcoming you to Switzerland and to Zürich for the Wharton Global Alumni Forum. The Forums have developed a reputation around the globe for providing both excellent opportunities to learn and valuable opportunities to build personal and professional networks. Zürich will be no exception on June 29-30, 2007.
Sincerely,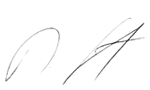 Marc O. Stöckli, WG'96
Chairman of the Organizing Committee
The Wharton Global Alumni Forum in Zürich