Speaker > Biography
Biography of Ralph Zahn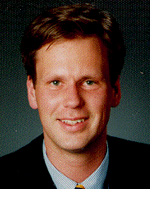 Dr. Ralph Zahn is inventor and co-founder of Alicon AG and has a strong background in the diagnostic and biotechnology industry.
Dr. Zahn holds a Ph.D. degree in Biochemistry from the University of Munich and a diploma in Biology from the University of Bielefeld.
He has several years of research experience in the Molecular Biology and Biotech sector gathered at Cambridge Chemical Laboratory and ETH Zurich.