Speaker > Biography
Biography of Philippe Guy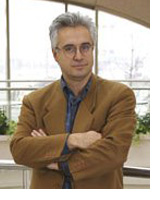 Philippe Guy joined the London office of the Boston Consulting Group in 1985. He was elected to Partner in 1990, Senior Partner and Director in 1998. Philippe is based in Paris since early 1999. He has led BCG's worldwide Health Care Practice between 1997 and 2006 and served on BCG's worldwide Executive Committee for the last 3 years.
Philippe's career at BCG has been marked by a wide geographic exposure, spanning London, Paris, Tokyo and Zurich.
Philippe's client work in Health Care covers strategic, operational and organizational issues for the biotech, pharmaceutical and diagnostic industries, spanning all stages of the value chain
Mr. Guy has led multiple projects of relevance to the 2007 Wharton Alumni Forum and its emphasis on Innovation:
He has led several projects aiming at fostering productivity in Big Pharma R&D
He is the co-author of a landmark BCG report : 'A Revolution in R&D, How Genomics and Genetics are Transforming the Biopharmaceutical Industry'
In Diagnostics, he led last year a 5-10 years growth strategy project covering the deep understanding of potential shifts in the practice of medicine, what new Dx technologies could deliver against those needs and how a closer cooperation between content (ie biomarkers) and Dx tools could unlock and protect novel high margin markets around specific diseases
He has helped a biotech co take a major scientific breakthrough to industrial and financial partnerships
He is currently supporting pharma companies understand and serve the fast growing and peculiar Indian and Chinese markets, both in Pharma and OTC
Before joining BCG, Philippe operated as a consultant for Mars & Co, a French strategy-consulting firm
Mr. Guy is a graduate from Hautes Etudes Commerciales, the leading business Grande Ecole in France.